The last autumn leaves
Sunday morning, little snow in the garden and it was raining… so not the day you like to go out. Having my kids around, I did not have much time to take some images… During breakfast I see over to the forest, and I've seen a few bushes/trees which still have some leaves on them, and they were sort of shining in the forest. I thought this could be a nice shot, but it should be from higher up. I took the tri-pod and the Nikon D850 with the 70-200mm to the bedroom. Our bedroom is on the top floor, where we also have a window towards the forest. The perfect location for today little project.
I set up everything, and then I took a few test shoots…. all blurry… 🙁
Ahh… my D850, megapixel monster, so I enabled shutter delay, silent shooting, and 10s self timer delay! I set the aperture to f8 and used the viewfinder. Much better. I played a bit with the orientation and hoped for not too much wind, as my exposure was at about 1/10s.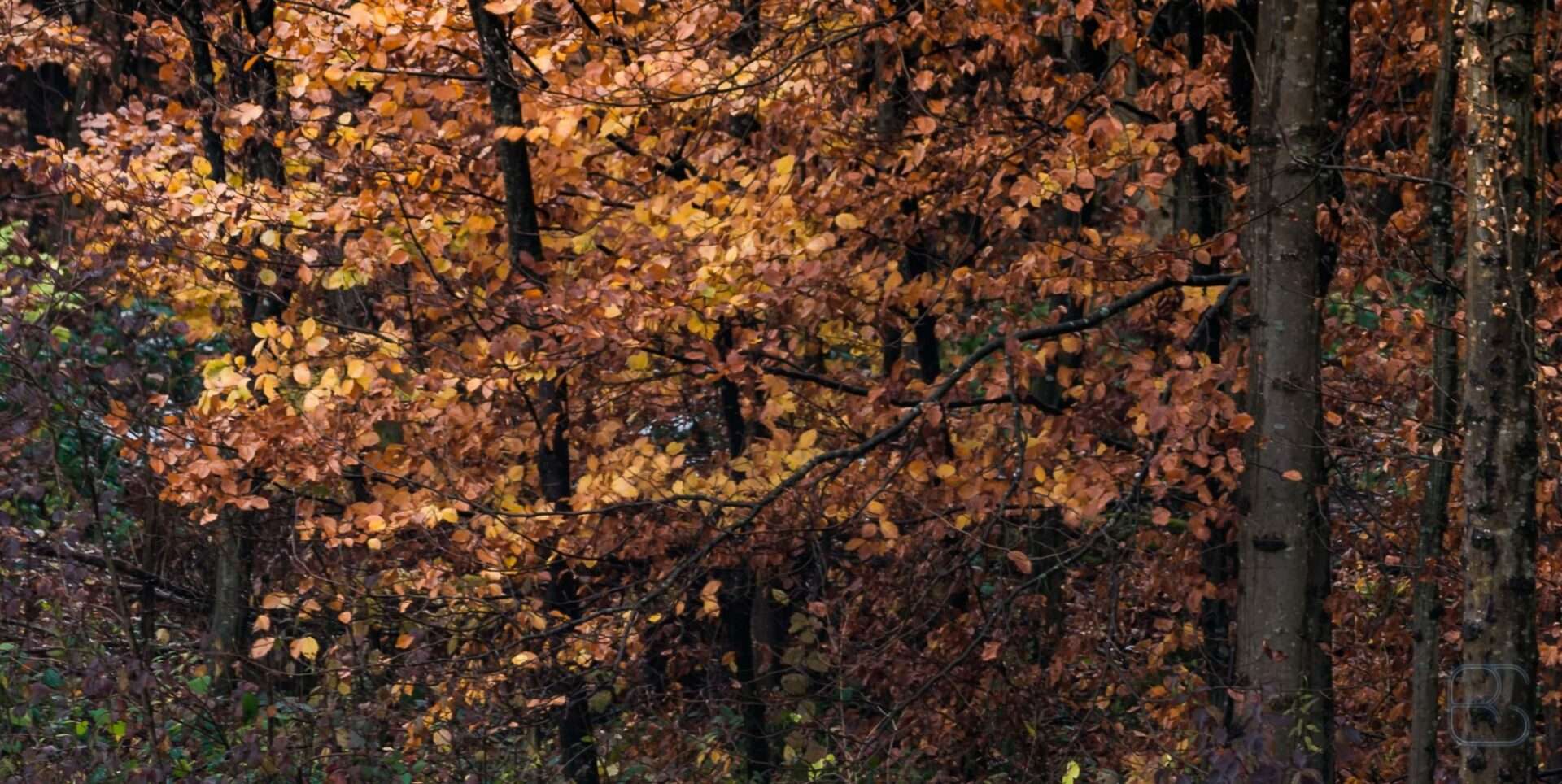 Finally I played quite a bit in Lightroom, mainly with the crop, as the 200mm was not enough to get the section I liked.
So please enjoy my moody images.
roman