After a long night on the Goblins, today I was sleeping long… until 9am! After packing up all my stuff, I headed over the street for a good breakfast, and indeed it was delicious.
I drove back to Torrey and further to the Fish lake. This is an amazing place, so quiet and beautiful.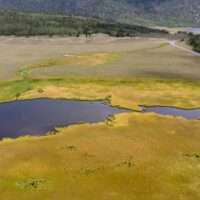 Then heading west Junction. If you look at the map below.. I did a little de-tour. I turned left at the junction, instead of right to the north! It took me about 1h to get back on track to Highway 153. The road begun easy, and then getting unpaved and really steep. after 15min I was at the top of the mountain ridge.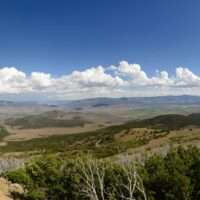 An amazing view…
Driving through the woods, sharing the road with cows and other cars. It's amazing how many trailers are hiding in the woods. Coming to the some little ponds I took out the drone again, so shoot some nice images from the lake.
Finally I arrived in Beaver…